Why CBD & CBG?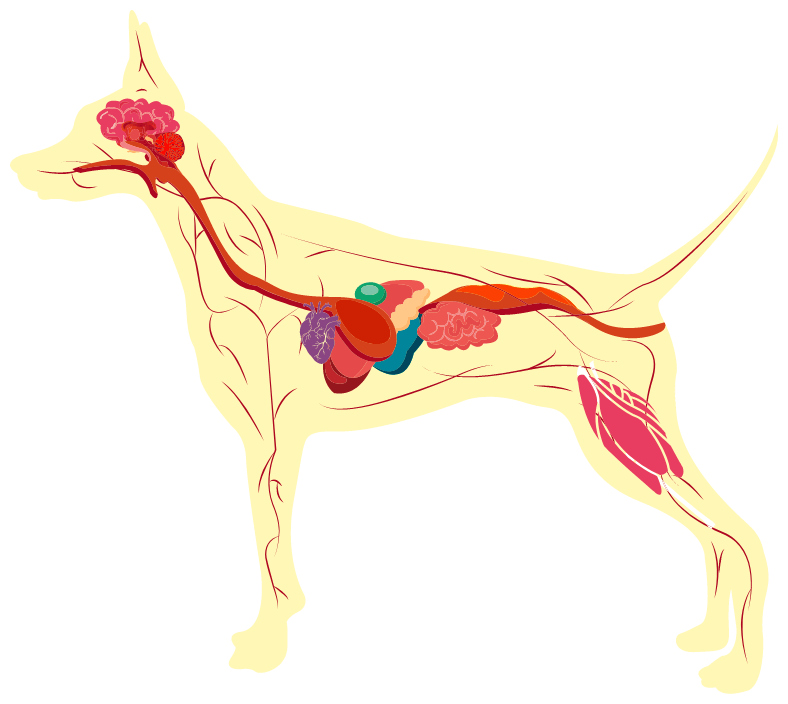 ECS: The Regulator
Like us, our pets have an Endocannabinoid system—ECS for short—that acts as an equalizer within their bodies. The ECS regulates and receives the naturally-occuring endocannabinoids within our pet's bodies, and is involved in many processes such as appetite, sleep, digestion, and mood!

CBD & CBG interact with the receptors in the ECS to help correct imbalances within the system, helping to bring your furry friend's body back into balance.
LEARN MORE
Your Pet's ECS Receptors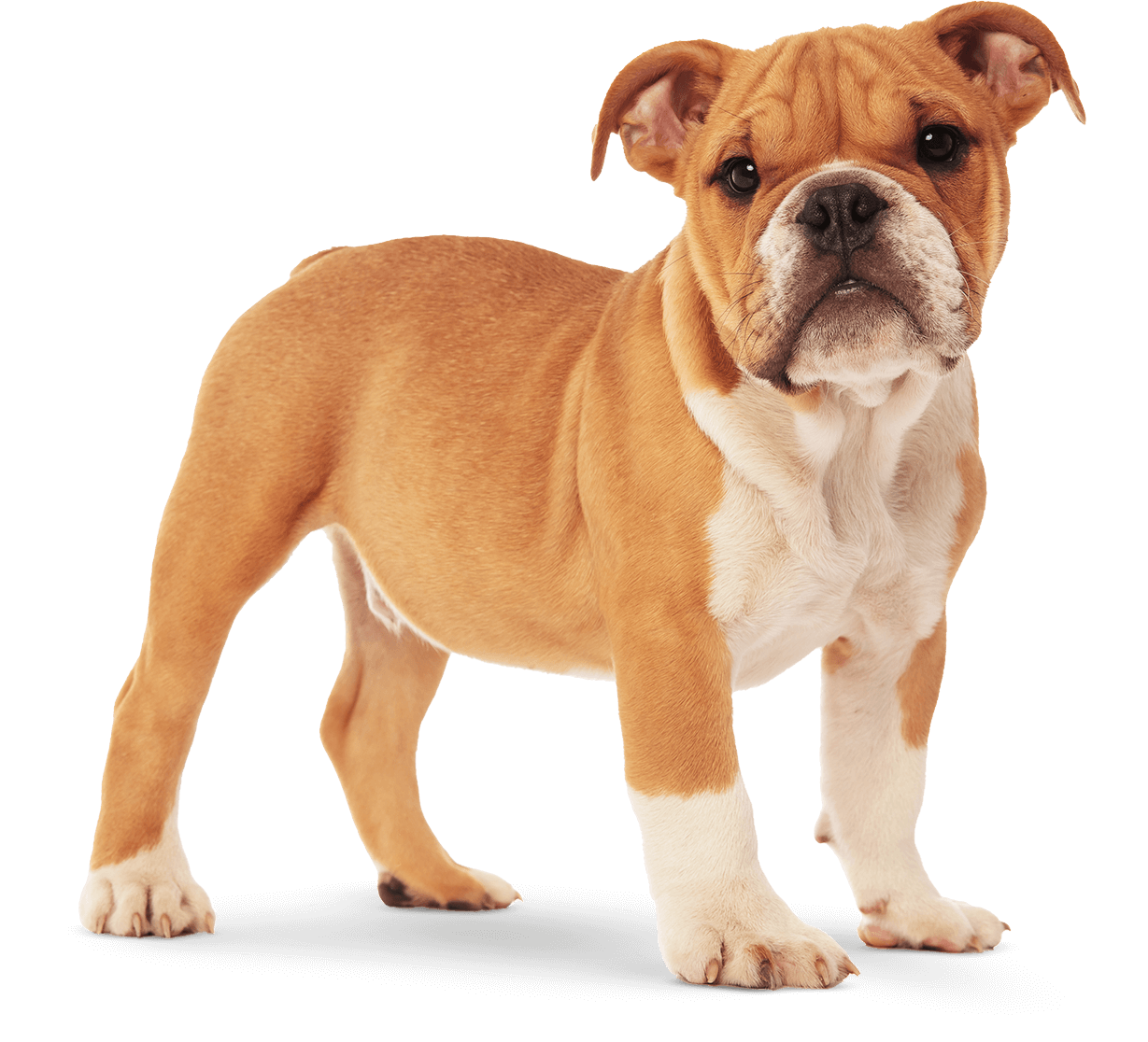 Serving Primal Pets Supplements
With all of our supplements, best results are seen when used daily.

In general, it is recommended that your pet take 1-2 doses of CBD or CBG per day. That being said, all of the ingredients in Primal Pets products are non-toxic, so it is possible to gradually administer extra dosages when it is appropriate for your pet's comfort or health.

Research shows that cannabinoid supplements have varied absorption and effect duration based on each individual pet's unique metabolism. We recommend giving daily supplementation for at least one to two weeks before seeing expected results.

Be sure to carefully read the packaging for more specific information.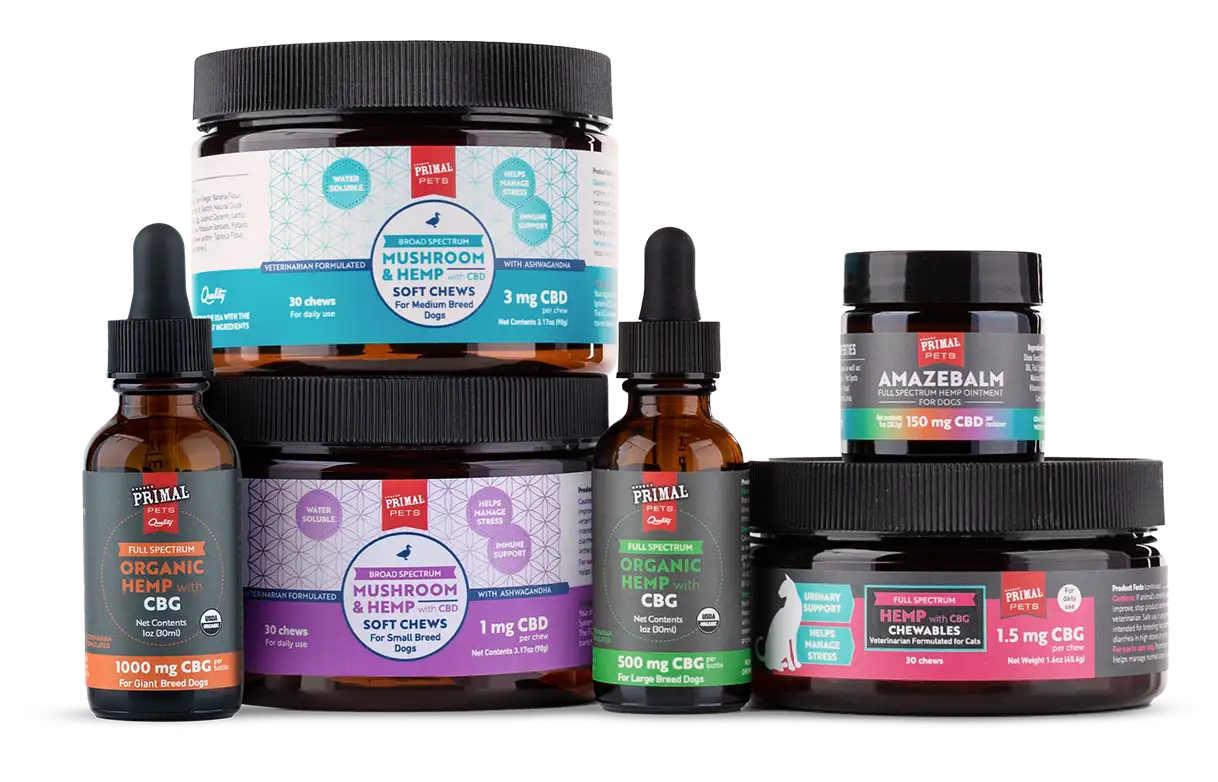 Quality & Safety
You can trust that every batch of Primal Pets oils, chews, and balms has been thoroughly tested by a third-party lab—your pet's safety is our top priority.

At Primal, we believe in transparency, so you can always view all available test results on any of our supplements. We're not happy unless you (and your pets!) are, too.
VIEW TEST RESULTS
Got questions? We've got answers!
FAQs
What's Inside?
From Certified Organic Hemp to sustainably sourced proteins and extracts—learn about the natural ingredients that go into Primal Pets Health Supplements.
LEARN MORE