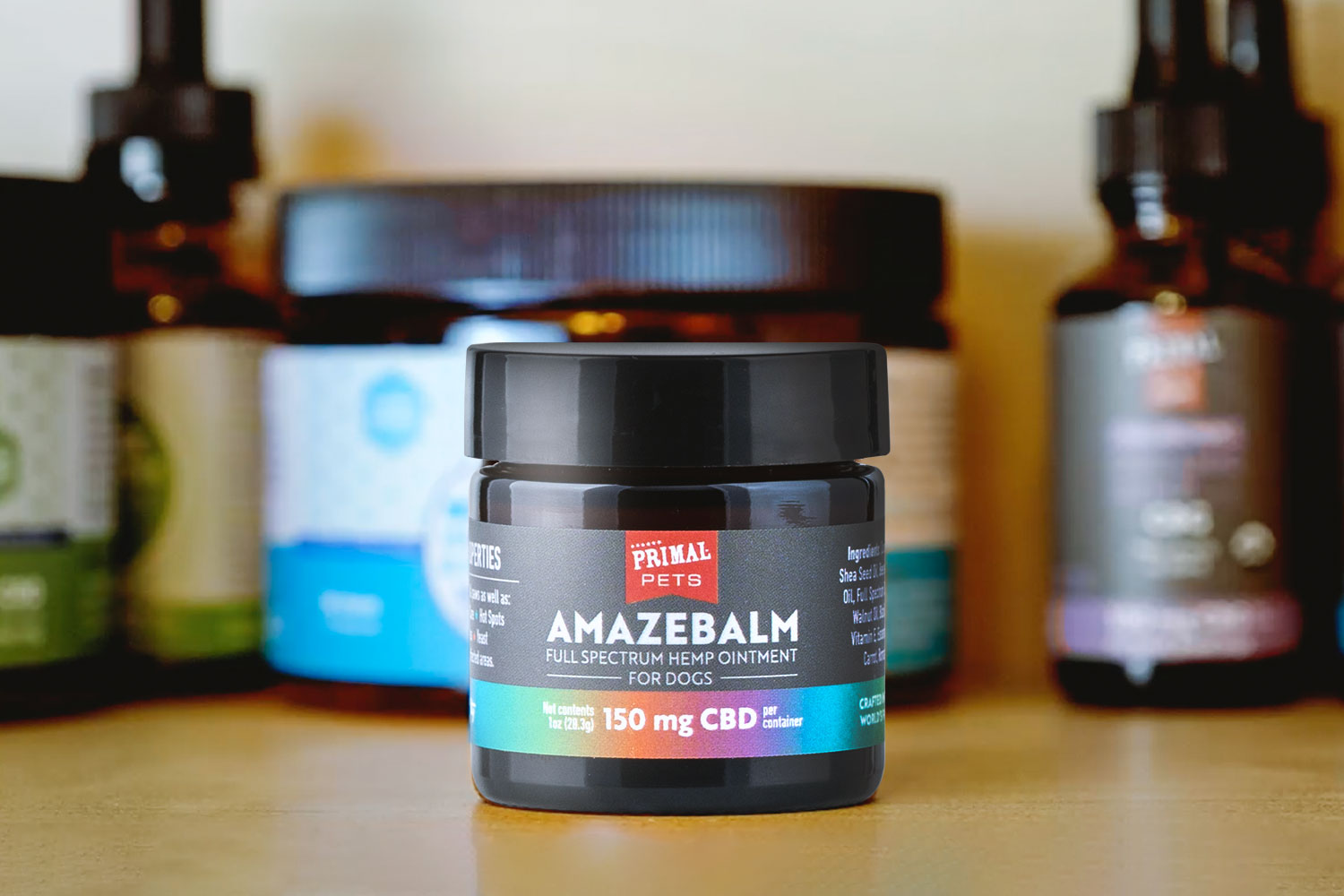 All About AmazeBalm
At Primal, we know lots of our pets experience rough paws or dry noses, especially in the winter months. Add in the hazards of ice and salt in some of our regions, and we can really start to see that wear and tear on our pets. Primal's AmazeBalm could be a great way to support your furry companion through this!
AmazeBalm Hemp Ointment for Dogs contains hemp oil with CBD sourced from hemp organically grown in nutrient-rich Colorado soil. AmazeBalm can be applied directly to the skin and can be an easy way to provide relief to your dog's minor skin injuries or irritation with ease.
Amazing Applications
Primal Pets' AmazeBalm is a CBD topical ointment blended with soothing butters, essential oils, hemp oil, and 150mg full-spectrum CBD crafted to help address occasional discomfort and relieve irritated skin, hot spots, itching, dryness, and yeast. It's great for restoring dry, irritated paw pads and noses!
Apply AmazeBalm topically for support with common skin issues:
Chapped Paws & Noses
Discomfort
Wound Care
Hot Spots
Itching
Dryness
Yeast
How does it work?
Hemp oil with CBD can address skin issues for slightly different reasons. Hemp oil promotes new cell growth and calms inflammatory response through its fatty acids. This makes it an excellent way to not only alleviate discomfort but encourage repairs! For additional support, CBD has been suggested by several well-documented studies to possess anti-inflammatory and antiemetic properties that may provide people (and dogs!) relief from discomfort.
Quality and Safety
Of course, at Primal, what you are giving your pet is as important as how you may be giving it. Your pet's safety is our top priority. Primal Pet Supplements are thoughtfully crafted and rigorously tested at a third-party lab to ensure the highest quality. You can access test results for every one of our products, analysis tab on our Quality and Safety page.
Shop Local
Primal Pet Supplements are proudly available in Neighbor Pet Stores. Visit our Store Locator to find a retailer near you. Don't see a nearby location? Ask your favorite Primal Pet Foods retailer if they have our supplements available, or if they can place an order for you. Thank you for supporting your local pet store!